Product Description
Click here for rebate (ends 9/30)!
Pureway Eco II Amalgam Separator 1-10 Chairs Include Installation Kit
Features and Highlights:
Higher flow rate supports 1-10 chairs

Compatible with dry and wet vacs without disruptive suction loss

Easier, quicker installation

No maintenance required and lifetime warranty

Larger inner/outer outlets with multi-adaptors 1.5" and 2"
ECO II+ Amalgam Separator
Why the ECO II+ Amalgam Separator? The ECO II+ Amalgam Separator was engineered to be elegant, effective and simple. As the leading amalgam separator in Europe after 15 years of popularity there, the ECO II+ has recently taken the American market by storm as well. The ECO II+ is known for its compact, easy-to-use design that is ideal for dental offices requiring amalgam separation.
BENEFITS INCLUDE
Even easier installation and higher flow rate than previous version

No disruptive vacuum loss! Engineered to ensure no loss of suction.

Low cost, saving dentists hundreds of dollars compared to competing systems

Easy installation and automated recycling options

Online documentation and e-mail maintenance alerts

Flexibility to work with almost any vacuum system
SYSTEM SPECIFICATIONS
ISO 11143 certified (exceeds ISO standards, achieving more than 99.3% filtration efficiency)

Pre-vacuum installation: up to 10 chairs and a tandem option for up to 20 chairs


Compact design: 8.7" x 8.7" x 13.8"

Works with wet and dry vacuum systems

Convenient installation

Easy replacement every 12 months or once full

Recycling certificates automatically sent to each office and available online 24/7

Made and engineered in Austria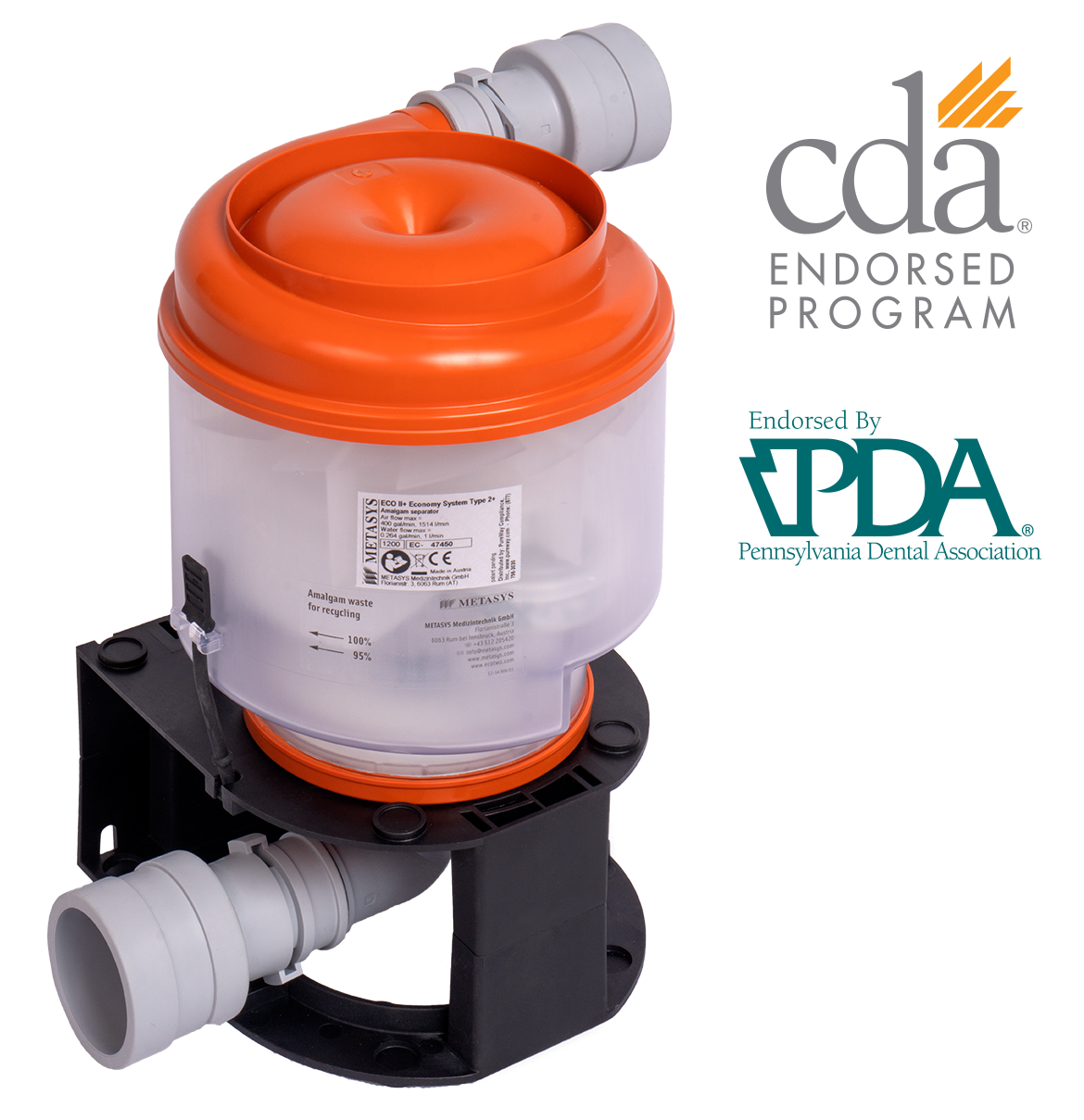 Product Reviews
California Proposition 65
You May Also Like...